Post by lkm777 on Apr 24, 2018 8:20:55 GMT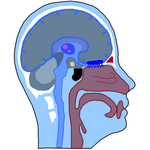 That's a good question about the "best" lead. My mind goes again to cars and license plates. You know, the dog that didn't bark in the night. The EAR-ONS apparently drove to many of his attacks, yet why couldn't a vehicle ever be traced back to him? As mentioned in other threads, that was the end of many a prolific serial offender. Quester looked into auto wreckers, but it didn't lead to anything and the theory didn't address some of the major questions. A junked license plate could get you pulled over. A stolen plate from a different make and model of car could get you pulled over. A legit plate could identify you. The seller of an old car could remember you. What the heck was going on?
The idea that the "Mad Is the Word" confessional reflects a disturbed, deteriorating state of mind is laughable, in my opinion. To me, this piece reads like a juvenile response to a 7th-grade writing prompt. The spelling throughout is atrocious; a mediocre sixth-grade student would have better spelling skills than the writer, who was presumably no longer in sixth grade when he OR she penned this notebook entry.
Numerous aspects of the piece, including its misspellings, suggest that it was written by an ESL student. It exhibits many hallmark ESL mistakes, such as verb form errors not typically made by native English speakers ("had know" instead of "had known" in the third sentence and "built" instead of "build" in the seventh sentence); tense shifting; unnatural wordiness; odd or thesaurus-y word choices; count and noncount noun ending errors ("sentance" [sic] instead of "sentances" and "years" instead of "year"); and run-on sentences. This piece should be analyzed by ESL and language arts teachers who taught at the middle or high school level in the '70s.
The Custer essay has similar glaring errors. Note the egregious article error in the second sentence: "He became a general at
a
very young age of 23..." It should be: "He became a general at
the
very young age of 23..." Few native English speakers would make this mistake, even if they were just furiously scribbling down notes.