Post by Any of N on Jan 11, 2019 6:14:07 GMT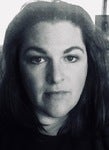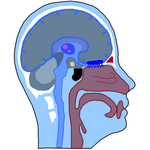 How does this qualify as a slam dunk? Only three of 16 locations matched. This is the type of result that, at best, can only eliminate suspects. I wouldn't even go that far if there's any reasonable chance of sample contamination. With that in mind, let's review some of the podcasters' assertions:
"Clifton matched 10 of the 17 alleles with the random male control that they used in the test."


"At some point over the years, the cover had come off the slide, the hairs were exposed, and then the cover was reattached with scotch tape."


"Further required control testing on the fluid, mixed up for the washing, found random male DNA. The lab repeated the test, and got the same result."


"The source of the three alleles in the hair wash fluid remains unknown, and it could easily be a mixture of more than one male.


Two of the three alleles do match DeAngelo–did the third one come from a lab worker, a police officer, or even Donna's boyfriend?."

(Their emphasis, not mine. )
With old samples collected long before the advent of forensic DNA testing, none of this is not a surprise. It does seem odd, though, that the DA's office would trumpet the results.
In laboratory analysis there is a probability that a test will yield a positive result rather than a negative one. In bio-medical research this is a big problem. Meaning, false positives are more frequent than false negatives, due in part to the fact that it is much worse in medical consequences to have a test that says that you aren't sick when you are, than to have a test that says you are sick when you're not, and then upon further scrutiny and testing it can be determined in fact that you don't have breast cancer.
This is also why the forensic lab workers performed the DNA fluid test twice, in order to eliminate the positive test bias. The eternally resolute of us may be able to argue that Clifton is still innocent, but it has been confirmed that the DNA found does not belong to JJD, so in that regard it is an elimination. Further reading:
arxiv.org/abs/1802.04888
en.wikipedia.org/wiki/False_discovery_rate
www.gs.washington.edu/academics/courses/akey/56008/lecture/lecture10.pdf
I'm familiar with the balancing of Sensitivity and Specificity for clinical diagnostic tests. Yes, it's better to err on the side of detecting a disease or some other adverse condition. Yes, that's why you run a follow-up test to confirm the initial result and reduce the odds of having a false positive. As you noted, there was indeed a followup test. It produced the same result: random male DNA. No false positive. What's your point?
As far as being "eternally resolute" is concerned, I don't know if Oscar Clifton is guilty or not. I do tend to get eternally annoyed, though, at the blind faith people put in DNA tests, especially when we're talking about old, contaminated samples.