Post by walter on Feb 12, 2019 14:11:36 GMT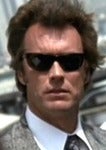 My grandparents always had separate beds - it's a generational thing with a lot of older people and among certain religions like strict roman Catholics. Both of them were as far apart as you could be from serial killers/rapists. Other couples also held those beliefs/values and shared the same bed. You can't read anything into that.
In terms of the eyes - I would refer you to a thread prior to his arrest where some people, for bizarre reasons, were convinced he must have been a glazier. Someone managed to get the name of glass company that had been around and soon photos of every single employee were being pasted everywhere. People found an older guy and targeted him as likely the GSK because of how his eyes looked and facial expressions.
Of course the company and individual had nothing at all to do with the GSK and as soon as he was caught, everyone could not have cared less that they passed some really horrendous judgements on people (particularly this one poor guy) based on a look they gave at a random moment in time during a picture.
We don't know what the individual is going through, their normal look, what they are thinking, etc. It's impossible to make any interpretation of them and especially what sort of knowledge they might have of someone else's criminal behavior. Perhaps they knew something, all of it or absolutely none of it. But without knowing them even in passing we are in no position whatsoever to 'read into' their body language at all. It's pointless and almost assuredly incorrect.

Walter--
I normally try to avoid your posts, but since you engaged me, I'll bite.
"You can't read into anything like that." This is the second time you've counseled me on this. Duly noted. That said, I disagree with you--and much of that into which you "read." Likewise, I don't care all that much for your condescending tone--I qualified my statement by saying she is entitled to the presumption of innocence, so lighten up.

We all have our own personal experiences. I personally have looked into the eyes of Evil--whether or not you have only you can answer--so I have different views on it than YOU, and I'm not wrong because my views don't concur with yours.
Look below. Look into those eyes--and no, you need not respond--and make whatever value judgment you wish. "The Eyes are the windows to the soul." Not a flattering picture down below, and not a very benign look, either. Guess what, Walter? That's my interpretation--and you need not agree.
mf73

Perhaps she knew something. Perhaps she knew everything. Perhaps she knew nothing.

In short, it is not a flattering picture of her - I could find a not flattering picture of anyone alive that would have you saying you see evil in them. People ultimately see whatever they want to in pictures - it's just a picture.

This case has shown me people are far too quick to judge all kinds of people and say terrible things or cast terrible aspersions on people. After they say terrible things and are proven wrong, I never see anyone saying 'oh man I feel bad for making those judgements' and NEVER does anyone say 'huh, maybe I shouldn't say those things based off a picture of someone I have never met - maybe I SHOULDN'T just accuse someone of being a serial killer and mass rapist based off nothing'. Everyone just moves on to judge the next person they see and crank out the same reasoning of 'they can tell from the eyes'. No one apologizes, it's all 'just my opinion - can't hold it against me'.