Post by thrax on Jan 29, 2015 14:23:36 GMT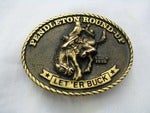 Oh, I absolutely agree that there are several things about it that do look very Z-like. That's why I'm on the fence. At times, I think it was him, and at others, that he merely latched onto it as an excuse to indulge in his other serious interest, which was sending letters and scaring the hell out of people. I don't know.
The information about Ferrin and Mageau being followed and pursued before their attack comes from Mike Mageau, although he was known to change his story depending on who he talked to.
He never said anything remotely like that at the time though, and his story morphed over a 40 year period until it came to resemble the bizarre and unsubstantiated stories spun by Darlene's sister Pam. Various other family members and cops have long considered her extremely unreliable at best, for good reason. I'd say the same about Mageau (and I'm definitely not alone in that view either), whose story is now almost unrecognizable compared to what he said in 1969.
I wasn't aware that Ferrin's brother claimed responsibility for 'heavy breathing calls'. I wonder what number the calls were traced to and if it can be corroborated with his claim.
I don't believe there was any way to trace them, as the phone company didn't keep records of local calls and had no prior reason to monitor those numbers specifically. In any event, it seems a perfectly plausible explanation to me, and also could explain why Darlene went to the park in the first place.
I agree that there's not a lot of hard evidence that the Zodiac stalked his victims but it's definitely evident in his personality. He saw himself as a hunter and his victims as game. He was also a very meticulous and careful offender. I would be very surprised if stalking was not a part of his ritual.
It doesn't really seem to have been part of his ritual in the other Bay Area cases though. He seemed to (rather like EAR) generally pick a location rather than a specific victim. Even Mageau's initial story seems to back that up, with the killer arriving, seeing that they were alone in the parking lot, then driving off again (presumably to verify no other cars were around), and then coming back to quickly shoot them and escape.