Post by oldguy on Jun 8, 2018 14:00:53 GMT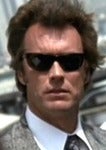 I also appreciate the insights on behavior evidenced by EAR as we called JJD then. Taken as a whole, the evasion of LE efforts, the comfortable and accurate, assessment of LE response time, the proficiency with firearms the "culture" of LE training becomes apparent. I "knew" he had some LE attachment...my big error was thinking his evident personality disorders would prevent any accumulation of time at a department. Always thought he was fired shortly after training then did armed security work.
When I looked at VR (and VR was EAR in my mind) and the McGowan shooting, I recalled shooting with my brother Bob in the 1980's after he retired from Philly PD. Back when he trained 20+ years before and through into the early 1980's most PD empathized "point shooting." This was a draw, a crouching movement and a smooth presentation, arm sweeping fluidly out in front of you and the top strap of the revolver (always revolvers then) barely registering in the bottom of your field of vision. You registered the top strap into the target. At the extension of the arm you fired (if appropriate). They taught this as it was thought you would never have time to bring the weapon up and acquire a sight picture. And the crouching accomplished two things: it Brought your field of vision down to the revolver's top strap quicker, and made you a smaller target.
Bob's Accuracy and speed out to 20 feet or so with this technique amazed me. Well, when I read about the McGowan shooting, I thought back to the hits Bob made w/o a sight picture and realized the flashlight would "automatically" draw his hand toward it...the fluid, all muscle movement did not allow for the kind of cognitive analysis that starts when you align the sights. VR was point shooting. And so I began to think "cop."
I also talked with Bob at length about his other weapons. Back then they issued a baton, 20' long hardwood stick with knurled handle, and a "jack" a leather spring loaded item about 10" long with a lead weight in the end. They carried it in a little slot pocket in their leg. (The jack was banned in the mid 1980's-it really was brutal.)
But why did they carry these? Because back then very little in the way of CQB technique was taught. Just a few holds..but primarily a lot of thumping with the baton or the jack. WHICH IS WHAT EAR DID! Look at attack #3, or the struggle with Greg Sanchez (as evidenced by autopsy). And in one attack, EAR carried a LE baton..
The Great Miami Shootout of 1986(I believe 4 FBI agents shot, two fatally) created massive changes in LE training and shooting doctrine. Among these changes was greater emphasis on bringing the weapon up to a proper two hand hold and forming a sight picture. Also, more emphasis on hand to hand CQB technique. This begat the Officer Survival movement which empathized picking up body questions as a foreshadowing of threat. (VR's hiding one hand might cause McGowan to shoot him today.)
I understand why some LE were so sure back then he was a cop...I just wish they had operationalized that suspicion in a more thorough a and sophisticated manner. But nobody talked to anybody...
Since you mention the 1986 F.B.I. Miami Shootout: those agents didn't have a prayer going up against Michael Platt and William Matix using only S&W 459 9mm semiautos and those Model 36 J-Frame S&W wheelguns. Biggest mistake made was the Bureau assigning inferior pistols to their agents--I say this because Michael Platt had been hit multiple times in the upper torso by those .38 and 9mm rounds, yet he still managed to murder and maim several agents all the while
AGGRESSIVELY ADVANCING
on his helpless targets armed with a Ruger Mini-14 and a Dan Wesson .357 Magnum. Determined offenders are real life boogeymen. Those agents should've seen what was coming after they realized they'd been spotted by Platt and Matix in their Chevy Monte Carlo--and that they had NO intention of halting their Monte Carlo for those agents. That venal determination is something shared by J.J.D., Platt, and Matix.
Agreed on the how the McGowen shooting unfolded. I would add that McGowen's flashlight beam made a nice target, too--luckily for Det. McGowen, that flashlight saved his life. I admit, though: I am surprised McGowen didn't light him up when J.J.D. stuck his hand in his pocket. That screams: W E A P O N .
On Goleta III: as per posts from way back, it is suspected that the bludgeoning instrument in question was an old-school dichondra lawn plugger J.J.D. had taken from from a shelving housing garden tools at the side of the house. It's a fairly big and heavy tool--and the reason J.J.D. got away with using that tool in such a manner was because he'd already shot Mr. Sanchez in the cheek.
mf73
The complex dynamics of the Great Shootout are numerous and still debated. Weapons yes, Though my understanding is they could have chosen to bring long guns...and training, are especially problematical. What is most relevant here is...it gave rise to the survival movement. And that changed everything.
As for the police club, read Winters pp/ 30-34 on attack #3. "The use of a club here in conjunction with the Carhmichael attack is interesting....we have a club that's similar to an old police issue weapon...." (p.34.)
EAR always thumped away. A person skilled in hand to hand would have fought differently. EAR thumped at the head because I think, that is what they taught him to avoid in LE training. Shoulders. elbows, even knees yes. NOT the head.
BTW, one thing they discovered in the survival movement..they asked why are so many cops shot with their own gun? How can we stop that? Well security holsters were one answer...but another was doing away with point shooting. Why present your weapon with the barrel end over 3.5 feet in from of your body? Thus they came up with shooting from retention positions.