Post by almagata on Oct 28, 2019 16:09:12 GMT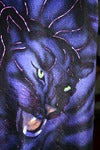 Do you think he had a gun because it is the most logical way that one individual could control the two girls on his own, or is there another reason?
Control is certainly one of the reasons but it also looks like he might have a weapon in his jacket and the brown thing hanging from his waist kind of looks like an ammo pouch (my theory on target shooting).
Pondering why someone would have a gun out there:
1. Came out with intent to kidnap or rob
2. Carries a weapon with them all the time - self protection
3. Target shooting
4. Suicide
5. Recently stolen
Given that Delphi is a low crime area, the two most likely reasons are target shooting and suicide and the attack on the girls was spur of the moment especially with the time of day and public location.
A possible scenario :
BG was out there target shooting during that day. Runs into the girls. Decides to assault or rob them. Follows them across the bridge and starts moving them down the hill, they take off running across the creek. The killer catches them and kills them. Perhaps he had used all his ammo earlier in the day target shooting so he could not shoot them (rumors of not killed by gun) and uses his knife to kill the girls (also rumors that they were killed by knife).

I'm not in the camp that this was some criminal mastermind. Attacks in public during the day are rare. Attacks on trails are rare. Attacks of two people are rare (but less rare for robbery). I think it was spur of the moment rage and the guy was not in CODIS or they do not have a good DNA sample. Not a good DNA sample my stronger leaning since they have not utilized familial DNA in this case.

I am sure a guy like this will commit another crime if he is not in CODIS yet. Indiana has implemented mandatory DNA for people arrested for felonies effective 2018. We may just have to wait this one out.