Post by steelbike on Sept 5, 2020 0:20:34 GMT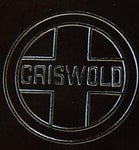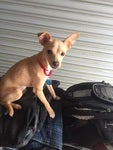 That's right Faser41, two different people. Glad to see you came around on this fact.

The Judith Hakari murder a few miles north of Auburn involved 3 well dressed men and one looks like Joe, one fits the Zodiac description but the third is unknown to me) whom slammed a trunk shut when the land owner approached, and was the same spot her body was found shortly after in a shallow grave. I think it was near Weimar. One of the suspect sketches look like the same guy(Zodiac possibly) in the 1964 Joyce Gail Walker murder in Manhattan beach when Joe was too busy with basic training. This suspect crashed into her car just like what happened to Paul Stine's cab and the police sketch strongly resembles one of the three Hikari suspect sketches. What if it really is like the Legion of Doom (I just made a Tim Holt-likecomicbook reference) and they teamed up when in the process of stalking the same victim, that they sort of bumped into each other and combined forces? I think the Nancy Bennelack murder around the same time, that the suspect sketch looks alot like Joe. There may be developments I'm not privy to regarding this idea I stated a few months ago. I bet Joe has alot more stigmatized gold bars underwater somewhere. Maybe where he spent most of his time fishing, like Folsom Reservoir perhaps. How come this photo isn't in this thread yet?
I believe in a legion of doom theory.