Post by richmond on May 17, 2019 20:34:09 GMT
On February 13th, 2017, thirteen-year-old Abby Williams and fourteen-year-old Libby German were hiking on an old railroad track called Monon High Bridge in Delphi, Indiana. When their families began looking for them later that evening, the girls could not be located. Their bodies were soon discovered only a few thousand feet away from where family had last seen them. They had been murdered by an unknown perpetrator.
In a series of press conferences each more puzzling than the last, Carroll County Sheriffs and the Indiana State Police publicly presented sketches, photographs, video, and audio. It was revealed that some of the media came from Libby's phone.
The files below may depict the killer. Law enforcement has provided the information with the hope that a witness or a tip can help them solve this case.
---
Sketches and Photos: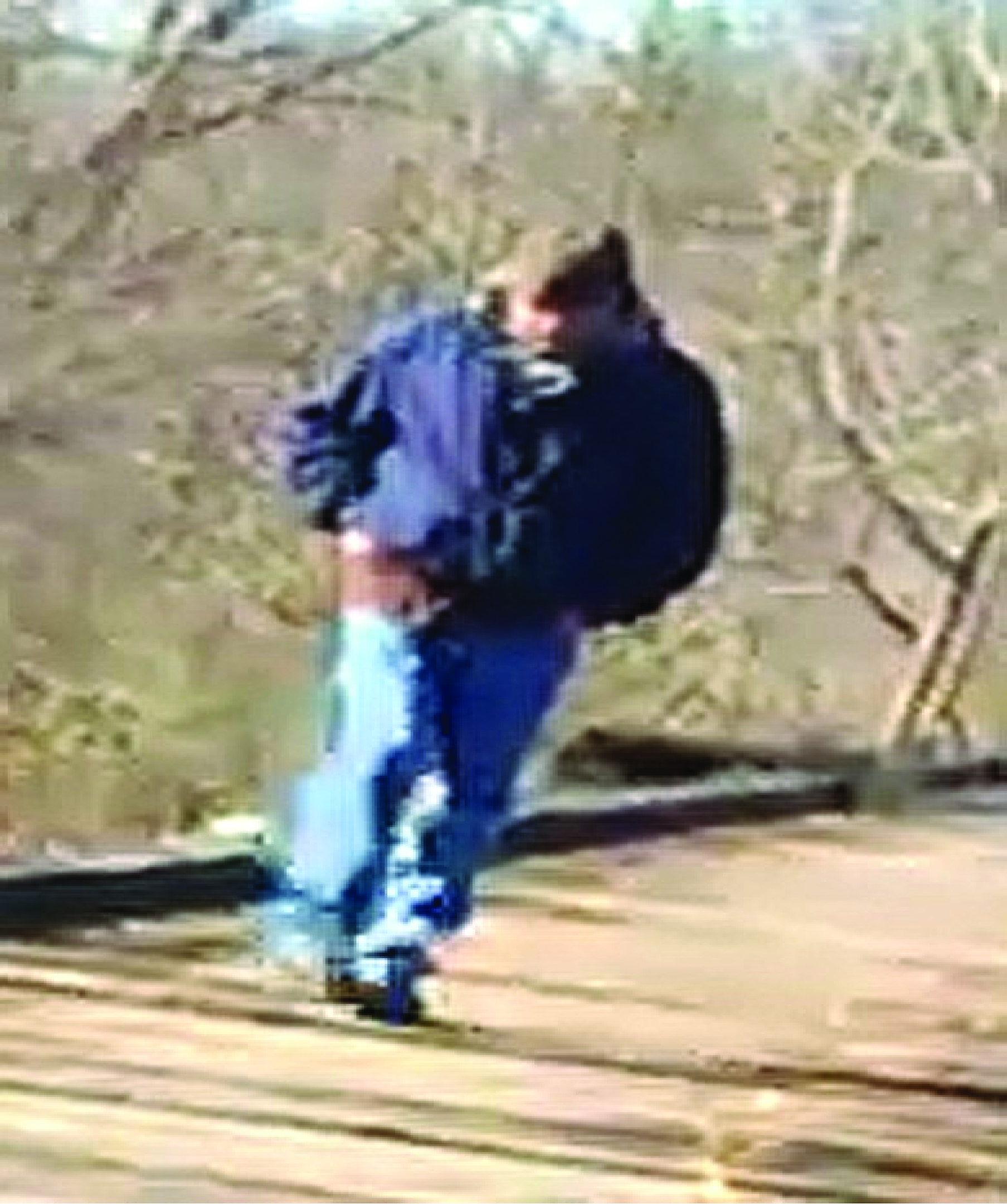 The man on the bridge. He is considered a suspect.


---
The most recent sketch.


---
Video:


Only two seconds of the video are online.
View the video in different formats:
MP4
|
OGV
|
WEBM
|
WMV
---

Audio:
Link to MP3 audio of the man on the bridge
Link to WAV audio of the man on the bridge
---
Timeline:
February 13th, 2017 1:30 PM
Abigail ("Abby") Williams and Liberty ("Libby") German were dropped off for an afternoon of hiking near Monon High Bridge. They arranged to be picked up by family at a specific time later in the afternoon.
February 13th, 2017 2:07 PM
Libby posted a photo to social media showing Abby hiking across the bridge.
February 13th, 2017 5:30 PM
The girls were not where they said they would be. A quick search of the area by family members turned up no sign of them. They did not respond to cell phone calls. Police were contacted and several officers began a search. The search lasted for six hours before officers were called back in to regroup. They planned to try again the next day.
February 14th, 2017 12:15 PM
Two bodies were found half a mile from where Libby and Abby had been dropped off. A positive ID could not be made at the scene. The next day, the bodies were confirmed to be the two missing girls.
February 15th, 2017
A press conference was held to announce the murders. The photo of the man walking on the bridge was released.
February 22nd, 2017
The audio was released. It was revealed that the media was coming from Libby's recovered cell phone.
July 17th, 2017
The first composite sketch was released.
February 13th, 2018
A press conference was held to mark the one-year anniversary of the deaths.
February 13th, 2019
A press conference was held to commemorate the two-year anniversary of the girls' passing.
April 22nd, 2019
Video, audio, and a new sketch was released at a press conference.
---
Submitting a Tip:
E-mail: abbyandlibbytip@cacoshrf.com


Tip Line: (844) 459-5786


Indiana State Police: (800) 382-7537


Carroll County Sheriff: (765) 564-2413
---
Additional Resources: